---
For Gökbora, Duisburg is at the heart of operations
Turkish logistics company Gök-Bora has been operating also in 6 different European countries under the trade name "Gökbora".
---
---
---
---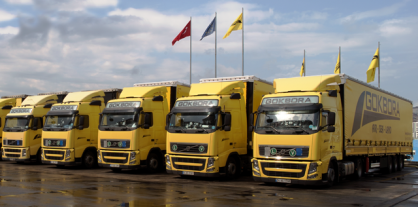 The company's 5 thousand m² warehouse in Duisburg (Logport), Germany, is the main hub of its logistics operations. The company provides warehousing, distribution and customs clearance services in this modern facility which is a hub for Central Europe, and offers an alternative to intermodal transport between Turkey and Germany. Marketing, Sales and CRM Manager Sefa Ezgin, Germany Branch Manager Mehmet Alas and Air-Sea Cargo Manager Mrs. Gizem Çak informs us about the services and solutions of Gök-Bora Lojistik.
Can you give us information about Gök-Bora Lojistik and your logistics infrastructure?
Sefa Ezgin: As Gök-Bora Lojistik, we provide custom clearance, warehousing and distribution services since the day our company has been established in 1983. In addition to this, we are able to provide services to our customers with affordable prices thanks to our more than 33 years of experience and our vehicle park, consisting of 800 vehicles, allow the transport of different types of cargoes. We provide mainly international road transportation and warehousing services as well as distribution services, air, maritime cargo and project transportation. We have regional offices in Bursa, Izmir, Adana and Istanbul Anatolian side as well as our head office in Haramidere (Istanbul), and branches in Ankara, Çerkezköy and Gök-Bora Airport Contact Office. We provide bonded and unbonded warehousing and safe stocking services for textile, food, and general goods with our indoor and outdoor warehouses extending an area of 110,000 sqm in total. Also we offer barcoding, quality control, repackaging, labeling, assembly, packaging, and similar value-added services.
Our goal as Gök-Bora Lojistik is to extinguish our company from our competitors by continually improving ourselves in many aspects. For example, we can manage all of our customers' needs and demands in one shop. This is one of the important issues that companies, looking for logistics solutions, pay attention to. We manage all or part of the processes in line with their needs. The companies receiving logistics services are having problems with delays in deliveries, damage to products and continuous increase in prices. We provide support and solutions to our customers by avoiding such problems.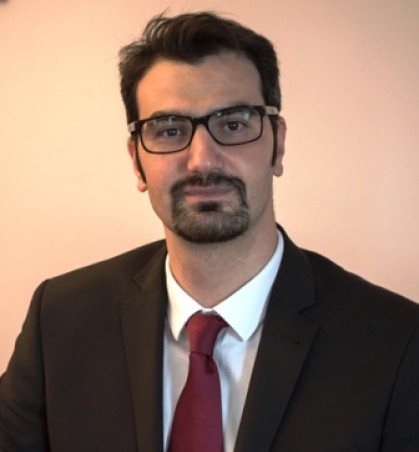 LOCALIZED IN 7 COUNTRIES WITH ITS SUBSIDIARIES
What kind of company structure does Gök-Bora have abroad?
Sefa Ezgin: We operate with our affiliate companies Gökbora GmbH in Germany, Gök-Bora SRL in Italy, Gök-Bora S.A.R.L. in France, Gök-Bora S.R.L. in Romania, Gök-Bora S.L. in Spain, Gök-Bora M.M.C. in Azerbaijan, and Gök-Bora O.O.D in Bulgaria. While our companies in these regions provide agency service to Gök-Bora Turkey, they do business with each other and also serve as a freight transport or forwarder in their own hinterland as an independent company.
Can you give us information about the investments made in the Turkey-Germany line?
Mehmet Alas: Thanks to the modern systems we have created in our 5,000 m² bonded and unbonded warehouse which we took into service in Duisburg (Logport) region which is a hub for Central Europe from 2007, we provide contract logistics, warehousing, distribution and customs services. We also provide consultancy services to Turkish, German and Benelux investors. Since 2010, with the investments made in Gökbora GmbH, we are providing services in the field of green logistics as well as express transports to the European Union countries. Logport, known as the logistical base of the NRW State, is located in a region regarded as a center of Germany, its proximity to Benelux countries, and its land, air, sea and rail network makes us faster in terms of time, more cost-effective, and more competitive in terms of service.
REACHING TO EUROPE VIA INTERMODAL
Would you tell us about your intermodal transport services to Europe?
Sefa Ezgin: We prefer the intermodal transport to minimize the "carbon footprint" we leave in the environment. Since 2013, our investments in "swap body" and "dorset" for intermodal transportation have been continuing rapidly. For Europe, we send complete and partial cargoes from Istanbul, Izmir and Mersin ports to Trieste via Ro-Ro ships and then to Duisburg and Cologne terminals by railroad.
What are the company's goals for Turkey-Germany line?
Mehmet Alas: As Gök-Bora Lojistik, our goals were always the same from our starting point which was the freight organization in the international transportation beginning with Gök-Bora Germany company for adding European services, until the integrated structure providing the third party integrated logistics services: Being one of the first brands to come to mind in terms of logistics on the Turkish-European line. Adhering to the principle of "Customer always comes first", offering best services, at a low cost and maximum quality to our customers. We kept this promise and we will continue to keep it. In addition, together with our inquisitive managers and employees in our company, we improve our services in accordance with the conditions of each country we are operating in accordance with the principle of "continuous improvement". As the Gök-Bora family, we also take into account future needs and expectations of our customers while placing their current needs into focus of service quality.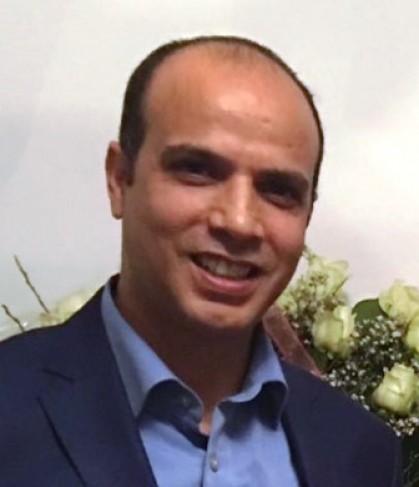 IMPORTATION TRANSPORTS LEADS COMPANY'S AIR OPERATIONS
Gök-Bora Air-Sea Cargo Manager Gizem Çak tells us that the company has been offering import and export services since 1996 as "Gök-Bora Hava Kargo", and adds: "I can say that the imports are the locomotive of our transportation operations. We are importing goods from the Far East, too, parallel to the world's trade flows. We regularly provide weekly service to the electronics and textile sectors. In the field of export which supports imports, our activities continue regularly. As a country we have left behind a dynamic year. Thus, we closed the year 2016 calmly and stably. We started the year 2017 good. Hoping that everything will be better, we are marching on our path without slowing down."
Gökbora için Duisburg operasyonların kalbi konumunda
Türkiye'nin dış ticaret alanında gösterdiği gelişmelere paralel olarak 1983 yılında nakliye sektöründe faaliyetlerine başlayan Gökbora, bugün 800 adet öz-mal araç filosu, 110.000 m2 depolama kapasitesi ve yurtdışında 7 ayrı ülkede bulunan şirketleriyle globalleşme yolunda hızlı adımlarla yol almaya devam ediyor. Avrupa'da adı Gökbora ile başlayan ve kurulduğu ülke ismiyle devam eden 6 ayrı şirketi bulunan Gök-Bora Lojistik açısından, Almanya'nın Duisburg (Logport) kentinde yer alan 5 bin m²'lik deposu ise operasyonlarının merkezi konumunda bulunuyor. Orta Avrupa için bir hub olan bu tesisten depolama, dağıtım ve gümrükleme hizmetleri veren şirket, Türkiye-Almanya hattında ise intermodal taşımacılık alternatifini sunuyor.
Hamburgerstrasse 50 47229 Duisburg / GERMANY
Email: germany@gokbora.com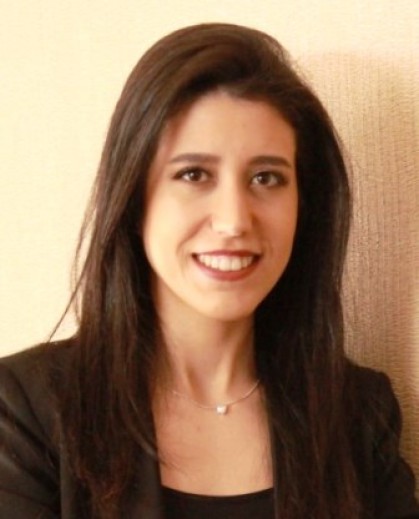 ---
---