---
Gartner announces rankings of the 2017 Supply Chain Top 25
Gartner, Inc. has released the findings from its annual Supply Chain Top 25, identifying supply chain leaders and highlighting their best practices. Analysts announced the results at the Gartner Supply Chain Executive Conference, which is being held this week at the JW Marriott Desert Ridge Resort and Spa in Phoenix, AZ.
---
---
---
---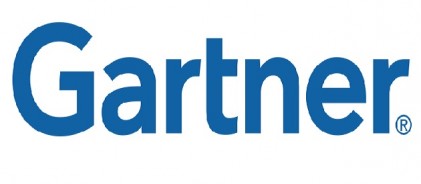 "2017 marks the 13th year of our annual Supply Chain Top 25 ranking," said Stan Aronow, research vice president at Gartner. "This year we have an impressive group of leaders with new lessons to share, including two more recent entrants from the high-tech and consumer product sectors."
"Despite some striking performances, however, today's supply chain leaders face a much different business environment than just 12 months ago," said Mr. Aronow. "A general trend toward protectionism, as evidenced by Brexit and the policies of the current U.S. administration, has caused some companies to shift supply network design decisions and create contingency plans in anticipation of new trade policies. Continued investment in innovative supply chain capabilities will be required to meet this changing landscape."
Unilever topped the Supply Chain Top 25 ranking for the second consecutive year in 2017, followed by McDonald's, Inditex, Cisco and H&M (see Table 1). Two new companies made the Supply Chain Top 25, with Nokia rejoining after a seven-year hiatus and Diageo making the list for the first time.
Perennial supply chain leader Amazon joined Apple and P&G in qualifying for the "Masters" category, which Gartner introduced in 2015 to recognize sustained leadership over the last 10 years.
"Hardly a day goes by without another announcement of Amazon's foray into a new market, ownership of its own logistics capabilities or filing of patents to improve customer experience," said Aronow. One indicator of Amazon's outsized influence on retail is the simultaneous real estate boom in distribution centers and bust of brick and mortar stores in the U.S. over the past two years.
Apple continues to improve and innovate both its solutions and the means of producing them. While the company has backed off plans to produce its own cars, it is still actively working on autonomous vehicle technology and experimenting with augmented reality (AR) technologies.
Consumer product giant P&G continues to innovate through digital automation of workflows, and the use of algorithm-driven tools to reduce exceptions and enable end-to-end planning. In recent years, P&G has also accelerated its investment in people and environmental initiatives.
Along with the Masters category, the Supply Chain Top 25 continues to offer a platform for insights, learning, debate and contributions to the rising influence of supply chain practices on the global economy.
Three key trends stand out this year for the supply chain leaders that are accelerating their capabilities, separating them further from the rest of the pack.
Digitalization of Supply Chain
The past few years have seen a massive shift in companies creating digital connections within and across their supply chain operations. Leading companies view digitalization as an opportunity to not only provide agile support for existing products, but to reduce time to market for new ones. Some of the most disruptive and impactful technologies include solutions combining Internet of Things (IoT) sensors, cloud computing and advanced analytics. Simulation and optimization capabilities have moved into the mainstream and now cognitive computing capabilities, including machine learning, are in the labs of the most advanced supply chains. The digital pieces of the supply chain puzzle are coming together in a way that will enable more holistic, real-time management of the entire ecosystem.
Adaptive Organizations and Capabilities
Interrelated with digitalized supply chains is the ability of companies to be more adaptive to changes in their value chains. More specifically, leaders are creating adaptive organizations and capabilities to survive and win independent of future supply-related constraints or customer needs. "Some of the more impressive supply chain organizations have created a modular supply chain service model that allows for variants of functional capabilities to be combined into "plug-and-play" segments, such as make-to-stock, configure-to-order or engineer-to-order manufacturing profiles," said Aronow. "This approach allows them to more quickly and flexibly support different business needs and outcomes, and speeds up activities such as M&A integration."
Developing and Fostering Healthy Ecosystems
Leading companies realize that supply chain success depends on the health and well-being of the critical ecosystems within and around them. The people aspect of supply chain ecosystems applies to relationships with suppliers, partners, employees and customers along the value chain. Leading supply chains focus as much on ethical sourcing and supporting customer well-being, as they do on talent acquisition and development. Environmental sustainability is another priority for top supply chain organizations that set ambitious stewardship goals in the areas of emissions, water and other natural resources. Companies that are further along in developing mature corporate social responsibility (CSR) practices tend to have moved beyond mere regulatory compliance and are linking these efforts back to support for their underlying corporate strategies.
Table 1. The Gartner Supply Chain Top 25 for 2017
Rank

Company

Peer Opinion1
(169 voters)
(25%)

Gartner Opinion1
(38
voters)
(25%)

Three-
Year Weighted ROA2
(20%)

Inventory Turns3
(10%)

Three-
Year Weighted Revenue Growth4
(10%)

CSR Component Score5
(10%)

Composite Score6

1

Unilever

2,074

649

10.2%

6.8

1.9%

10.00

6.39

2

McDonald's

1,264

442

13.9%

174.5

-4.2%

3.00

5.27

3

Inditex

1,192

337

16.3%

3.7

12.0%

10.00

4.98

4

Cisco Systems

1,018

524

8.3%

13.5

0.8%

10.00

4.82

5

H&M

901

208

22.0%

3.0

12.5%

10.00

4.63

6

Intel

952

486

10.5%

4.0

4.6%

7.00

4.42

7

Nestlé

1,159

345

7.9%

5.1

-0.6%

10.00

4.10

8

Nike

1,290

207

16.2%

3.8

7.9%

6.00

4.07

9

Colgate-Palmolive

843

313

18.0%

5.0

-4.9%

6.00

4.03

10

Starbucks

926

143

20.3%

11.1

12.7%

4.00

3.80

11

PepsiCo

974

356

8.5%

9.0

-1.8%

6.00

3.67

12

3M

553

210

15.3%

4.2

-1.1%

10.00

3.54

13

Johnson & Johnson

878

269

11.8%

2.6

0.4%

7.00

3.50

14

Coca Cola Company

1,579

232

7.8%

5.7

-4.2%

4.00

3.46

15

Nokia

315

133

5.8%

5.6

46.3%

10.00

3.32

16

BASF

579

298

6.1%

4.0

-10.6%

10.00

3.21

17

Schneider Electric

546

325

4.2%

5.1

-0.3%

10.00

3.15

18

Wal-Mart Stores

1,312

225

7.5%

8.0

0.6%

3.00

3.11

19

HP Inc.

399

275

6.6%

9.8

-5.4%

10.00

3.06

20

L'Oréal

657

174

10.4%

2.8

5.1%

5.00

2.72

21

Kimberly-Clark

607

163

11.8%

6.5

-2.6%

5.00

2.68

22

BMW

681

129

3.7%

4.1

6.6%

10.00

2.62

23

Diageo

481

190

8.9%

0.9

-1.7%

7.00

2.57

24

Lenovo

498

223

1.5%

14.0

7.2%

7.00

2.50

25

Samsung Electronics

958

100

7.3%

15.1

-3.6%

4.00

2.46
Notes:
1. Gartner Opinion and Peer Opinion: Based on each panel's forced-rank ordering against the definition of "DDVN orchestrator."
2. ROA: (2016 net income/2016 total assets)*50% + (2015 net income/2015 total assets)*30% + (2014 net income/2014 total assets)*20%.
3. Inventory Turns: 2016 cost of goods sold/2016 quarterly average inventory.
4. Revenue Growth: (Change in revenue 2016-2015)*50% + (change in revenue 2015-2014)*30% + (change in revenue 2014-2013)*20%.
5. CSR Component Score: Index of third-party corporate social responsibility measures of commitment, transparency and performance.
6. Composite Score: (Peer Opinion*25%) + (Gartner Research Opinion*25%) + (ROA*20%) + (Inventory Turns*10%) + (Revenue Growth*10%) + (CSR Component Score*10%).
2016 data used where available. Where unavailable, latest available full-year data used. All raw data normalized to a 10-point scale prior to composite calculation. "Ranks" for tied composite scores are determined using next decimal point comparison.
Source: Gartner (May 2017)
---
---