---
Pan Logistics goes more beyond European market
Pan Logistics is one of the unique privately owned multimodal freight forwarder companies established in 1997 that has more than 135 team members, Turkey wide 7 offices and 2 warehouses. The company has
3 main business units.
---
---
---
---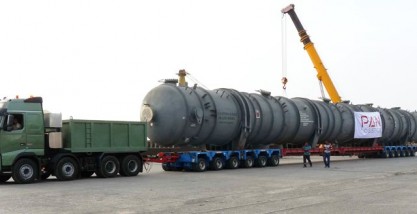 With several special products such as Sameday, Pan Flash, Autolog and X Line, Pan Logistics provides a wide range spare parts logistics services designed for Aerospace, Marine, Automotive, Medical, Electronics, and Textile sectors. "For the spare parts logistics; Europe - especially Italy, Germany, Spain - was the driver for the launching projects in Turkey, where as our general 45% of the overall business focus decreased in to 25% for Europe in 2016 due to new focus of the spare parts logistics towards the USA, Africa, and China," says Gülriz Kantek, Pan Logistics Chairman.
When and how Pan Logistics started working on Turkey - Europe line? Is there any special solutions that Pan Logistics has developed for this line?
Pan Logistics designs dynamic spare parts logistics solutions for Aerospace, Marine, Automotive, Medical, Electronics, Textile sectors through Pan Special services.
Sameday: For goods less than 38kg min – 150kg maximum door to door delivery from Turkey to Europe,within the same day, not even 24 hours!
Pan Flash: For goods less than 150kg and 7500€ value, door to port service from Turkey to all around the world within 24 hours.
Autolog: Integrated logistics solutions dedicated for the automotive sector.
X Line: LCL sea freight solutions to/from Europe. Our weekly consolidation service to Spain, Portugal, France creates a cost controlled alternative modal of transportation solutions compared to road freight
Turkey was a country of assembly not less than only a decade ago, but in the changing economical structure and based on the new political era, Turkey is a unique de veloping power in the EMEA zone, and has shown macroeconomic growth. The manufacturing industry is one of the main drivers of the Turkish economy. The impact of the manufacturing mainly in high value added products within Turkey created new service requirements to catch up increasing manufacturing volume. As the traditional trade pattern; Turkey has been using geographical advantage in manufacturing to a diverse range of countries from Europe to Middle East. Germany and France has been the leading export and import partner for a long time.
As a logistics service provider, we followed up the footsteps of the trade lines and designed time and cost effective logistics solutions with the Continent Europe mainly, where as within the last decade there is an enormous increase in the trade volume to/ from North, West and Central Africa, Far East, China, USA, Canada, and Latin America. So Pan Logistics always aims to focus on dynamic logistics solutions that can be adapted in to the changing customers' requirement. That is the pioneer mission of Pan Logistics "listen, observe and design accordingly". So this is how we started to focus on "spare parts logistics" and has been designing various vertical products, and having alliance with the most applicable partners or networks not only in Europe but all around the world.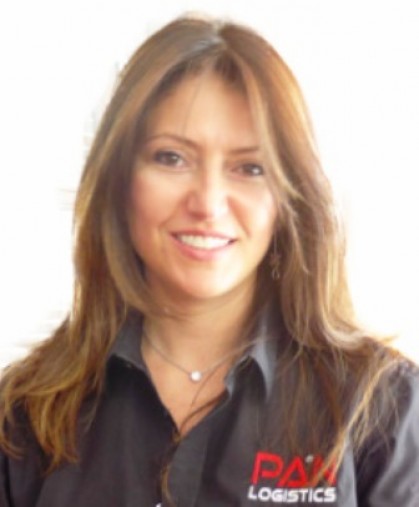 Has there been any interesting/different operation that Pan Logistics recently carried out on Turkey - Europe line?
Pan Flash is our recent service we designed for the urgent goods up to 150 kg and less than 7500€ valued spare parts. The good is picked up till 11:00 o'clock in Turkey, and within 24 hours we deliver the goods to any airport in the world. We offer that service 7/24 if it is required and with no power of atterney and no documents. That is the first and most advance service offered for hard freight. We are at service of our customers at any place and at any time. Besides Pan Flash, for European operation through Lufthansa Cargo owned Time:Matters alliance we do door to door deliveries in Europe within the same calender day.
What is the transportation volume the company has reached on Europe- Turkey line in 2016? What are your goals for 2017?
For the spare parts logistics Europe; especially Italy, Germany, Spain was the driver for the launching projects in Turkey, where as our general 45% of the overall business focus decreased in to 25% for Europe in 2016 due to new focus of the spare parts logistics towards the USA, Africa, and China.
How do air cargo operations affect PAN's business volume?
Pan Logistics is one of the unique privately owned multimodal freight forwarder companies established in 1997, that has more than 135 team members, Turkey wide 7 offices and 2 warehouses. The company has 3 business units,
a.Spare parts logistics: This service focuses on sea and airfreight logistics and handled more than 35,000 containers and 7,500 freight ton in and outbound airfreight.
Value added warehouse management and distribution by our own fleet in electronics and spare parts in 17,000 sqm in door – 4,000 sqm outdoor with 21,000 euro pallet capacity warehouse. In 2016, we had firmware upgrade for 4,200,000 wireless routes and handled more than 45,000 spare parts sku's.
c.Heavy lift, chartering, and project logistics: Pan Logistics chartered 136 vessels in Black Sea ,Mediterranean and Indian Ocean and handled 750,000 ton bulk operations in 2016. Bulgaria, Croatia, North Africa has been the main market that we focus on bulk operations. Besides bulk operation, we handle oversize tank and rafinaria projects.
What air cargo volume has the company reached in 2016? What are the goals for 2017?
In the first quarter of 2017, we had 18% gross weight and turnover increase and had 600,000 kg automotive spare parts airfreight transportation contract in the first quarter, that will be completed early June 2017. As Pan Logistics is a multimodal freight forwarder, each and every service units in our structure has a great impact of any sort of services that we design for our customers.
---
---