---
Alışan Logistics continues to invest for future generations
Damla Alışan, CEO of Alışan Logistics, stated that they are proud to be one of the 2 brands entitled to receive a green logistics certificate in Türkiye. Damla Alışan said, "Our investments regarding our environmentally friendly practices and activities within the scope of sustainability will continue without slowing down, to make our world more livable for future generations."
---
---
---
---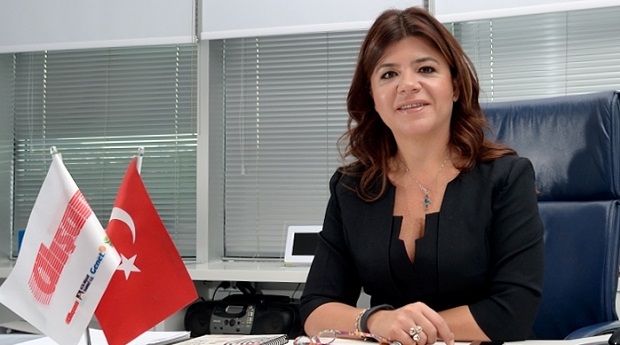 What would you like to tell us about Alışan Logistics? What are the industries that you serve?
Established in 1985, Alışan Logistics is the pioneer SQAS assessed company in Türkiye for Warehousing, Transportation & Tank Cleaning Modules. As a member of PSA Group since June 2023,Alışan company has a self-owned 550-vehicle fleet and more than 1600 employees in more than 50 different locations throughout Türkiye and it offers its customers operating in the chemicals industry, including hazardous chemicals, and fast-moving consumer goods, food, agriculture and many other industries, services such as international transportation, storage/warehouse services, dry bulk, liquid bulk, and energy transportation. Alışan Logistics meets the demands of its customers from A to Z with its integrated logistics services, which are also called "contract logistics" in the industry and comes up with tailor-made solutions with high added value.
NEW PROJECTS FOR DIGITAL TRANSFORMATION
We know that R&D is important for your company, and you are continuing your efforts in that area. Can you share some information with us about your R&D activities?
Our R&D Centers in Istanbul and Konya are constantly coming up with new projects on digital transformation and the effective use of technology. Fast execution of business processes with zero error and in a way that meets high standards, through integration with customer systems, Artificial Intelligence, and advanced Robotic Process Automation is just one of the goals these projects aim to achieve.
THE FLEET RENEWED TO REDUCE CARBON FOOTPRINT
We would also like to hear about your perspective on sustainability. What are the precautions you have taken in your operations in the sector for a more sustainable world?
We are very diligent about this issue because of our expertise in the chemicals industry & all operations are under SQAS. Therefore, I would like to draw your attention to the fact that the chemicals industry has the second largest share in exports in Türkiye. Carriers should aim to achieve customer satisfaction by attaching importance to the environment and human health in line with the set laws and regulations, to provide the expected quality in dangerous goods transportation.
To this end, an examination of the industry would show that it is necessary to inspect the reliability of the services provided, with periodic checks and tests. Another way to ensure safety and increase the quality in the sector is to have well-trained and well-educated employees. It seems that the "border carbon regulations" to be implemented by the European Union within the framework of the European Green Deal will oblige many sectors such as chemicals and logistics industries to make the necessary changes in terms of sustainability. Within the framework of corporate citizenship, major brands will also prefer logistics companies that implement these regulations. As Alışan, we take this matter very seriously. We have also been conducting diligent studies for a long time for reduction of wastes and their disposal without harming the environment.
We have already signed Responsible Care & Operation Clean Sweep Agreement. In addition, last year we started the renewal of our fleet and completed the renewal of the second batch at the end of the year. In the new year, we plan to reduce the average age of our truck fleet which will reduce our carbon footprint.
While we have been providing services to our customers since 2010; we have paid attention to implement the logistics practices that are the most suitable for environmental conditions, both in our own organization and our business partners in the supply chain. In 2005, we took the initiative to open the first tank cleaning facility that would operate at European Union standards and allow washing of tankers that carry chemicals, considering the environment protection. We offered this facility to the use of the logistics and chemicals companies of our country. Likewise, we have also made important contributions to the enactment of the relevant legislation. As a result of all these efforts, we were granted the 'Environment-Friendly Facility Award' by the 'Turkish Healthy Cities Association', which wassupported by World Health Organization.
In addition, we have been heavily involved in the lobbying efforts on this matter for a long time. For instance, we are also the founder of KTTD (Chemicals Transport Vehicles Cleaners' Association), and to continue to be an advocate of this important issue, we, as Alışan Logistics, still actively take part in the Board of Directors of the association.
As a result of, we are very proud of it to be one of the 2 brands qualified for green logistics certification in Türkiye. Our investments regarding our environmentally friendly practices and activities within the scope of sustainability will continue without slowing down, to make our world more livable for future generations.
---
---